So as you may know I've challenged myself with several projects this year.  This is the first of 12 monthly projects I'll be doing with my fellow photographer friend, Tracy Tisdale, of Tracy Tisdale Photography.  Tracy and I met on 4 The Love of Focus (which I must say is one of my favorite places on the web) and paired up to take on a "My World/Your World" project.  Each month we are assigned a topic and we each photograph our take on the theme.  This month's theme is "black & white".
check out the black and white kicks I think hold so much personality and compare them to the image Tracy photographed.  One theme, two very different takes!  Wondering what Tracy's image is?  Head over to her blog and find out the answer…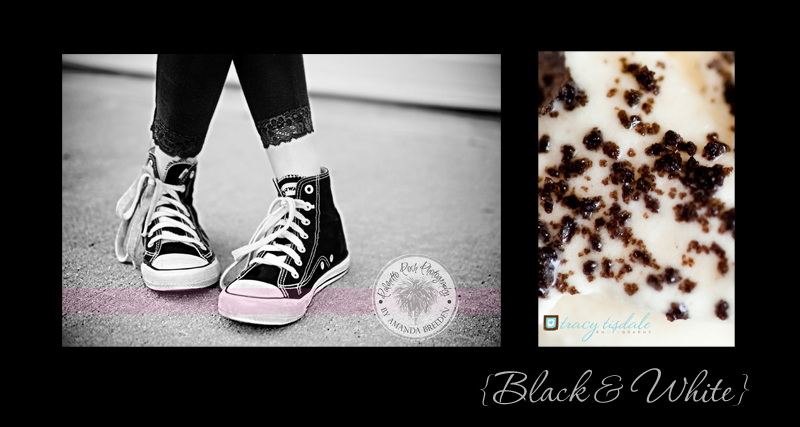 if you want to see some other takes on this black & white theme, visit Pitter Patter Portraits in australia or marinda fowler from seymour indiana.