I'm excited to announce that I am taking on a few new photography projects in 2011.  and this post starts my "project 52" on the bloom forum.  i'm teamed up with 14 other photographers from bloom and each week we'll pick a theme, photograph our interpretation of the theme and then blog it every sunday. the fun thing is seeing all the different interpretations of the same theme.  we'll each link to a fellow 'togs post so all you have to do is click the links and follow the circle!
so what's this week's theme you ask…self portraits!  we thought it would be fun to start off our project 52 by giving you a visual of each person behind the camera.  and let me tell you, this was no easy task…it's hard being on both sides of the lens!  but it was fun.
like most women i wear many hats.  that of wife, mother, photographer, friend, volunteer, daughter, girl scout leader, coach, event chair and the list goes on and on.  so with that in mind, i give you my self portrait; titled "hats".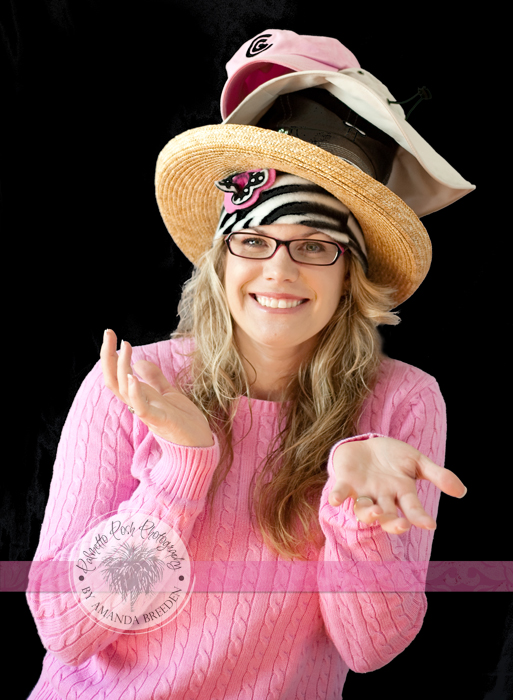 now that you've laughed at me, go see what Christina Anglum, fab photographer in Katy|Houston Texas posted.
and if you haven't subscribed to the palmetto posh blog yet, there's never been a better time.  you won't want to miss any of this year's posts and they'll be delivered straight to your inbox!  just click here to subscribe.