This week's theme for my Project 52 on the Bloom Forum is "black & white".  i did a black and white project a couple weeks ago so this week i wanted to do something different.  i thought about things i loved that were black and white…and the b&w thing i love most of all is our dog, tallulah belle!  she's a black and white schnoodle (schnauzer/poodle) and she came to us via airplane all the way from ohio.  tallulah belle was my daughter's sixth birthday present…but secretly, she's my dog 🙂
i love this curly, cuddly, little animal even when she's nappy and dirty just like she was when i took these photos.  maybe next time i'll bathe and brush her first…but until then, enjoy these photos of my extra sweet schnoodle, tallulah belle.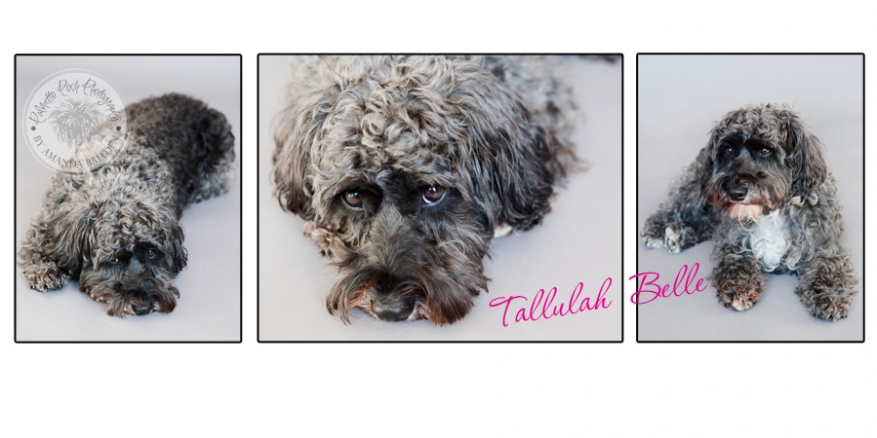 want to see more great images?   start by visiting the katy|houston texas photographer, christina anglum and then follow the circle around to see what the rest of my group came up with. be sure to leave a little "blog love" if you see something you especially like!