and…welcome to sunday!  today is not only the beginning of a new week, but a very special easter sunday.  i hope you all have plans to spend this day with those you love and enjoy all that easter brings.
this week's theme for my Project 52 on the Bloom Forum is "growth".  when we hear the word growth it can trigger so many thoughts.  but i would guess that for most parents, "growth" instantly makes us think of our children.   and i knew i'd only be happy if i could find a way to show my own daughter's growth for this week's project.
ever since we moved in to our house when my daughter was 2, we've marked a spot on the laundry room door frame to show her growth.  here she is standing next to it admiring her current height…and aching for the next spurt which will propel her even closer to her daddy's 6'5 height.  if you look at the line closest to her elbow, you can see where she measured the very first time we stood her against this door frame 6 years ago.  my how time flies and children grow!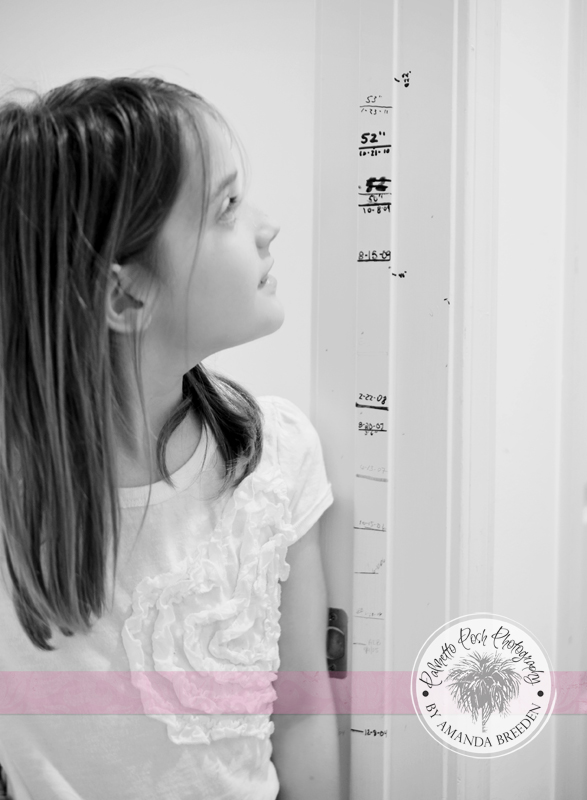 want to see more great images? start by visiting the talented las vegas photographer, carrie terrones and then follow the circle around to see what the rest of my group came up with. be sure to leave a little "blog love" if you see something you especially like!