wow…sunday already…the week has flown by again!  but here we go with my Project 52 on the Bloom Forum.  this week's theme is "reflection" and it couldn't have come at a better time.  i know this is a photography project and most of the time i try to wow you with a stunning image.  but this week is different.  today i played in a golf tournament to benefit the american cancer society.  this charity is especially important to me because i am a bone cancer survivor.  so for me, this week's "reflection" image is one of particular importance.  this picture always helps me reflect and remember how fortunate i am to be among the survivors, and not one of the victims of this disease.
this week i'm sharing a snapshot from the american cancer society's relay for life event in my town.   these are the luminaries that get lit at nightfall to honor and remember those affected by cancer.  each bag has a name written on it of someone who has battled cancer.  you wouldn't believe how many of these bags there are.  and no matter how many times i see them,  they always take my breath away…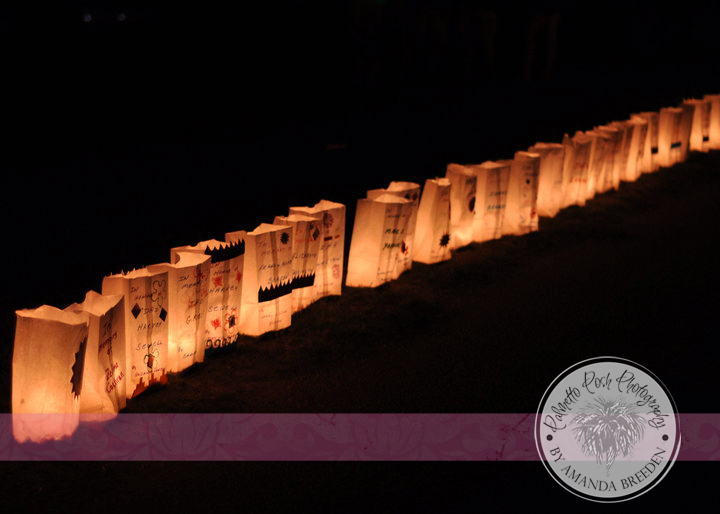 want to see more great images? start by visiting the talented las vegas photographer, carrie terrones and then follow the circle around to see what the rest of my group came up with. be sure to leave a little "blog love" if you see something you especially like!