it's sunday and time for the Project 52 on the Bloom Forum!   it's been two weeks since i last posted a project 52 photo so i'm anxious to be back in the loop!   i'm partnered up with 14 other fabulous photographers for a great year long project. we post each week on sunday with a new theme. this week's theme is "night or low light".
about two months ago my family from florida came to visit and we had a great week.  one of the many fun activities we did was to take all the kids to the drive in movie theater.   there's nothing better than watching a movie in the back of a pick up truck lined with air mattresses, blankets and popcorn!  we all had a great time.  and i had fun capturing the experience with my trustee nikon d700.  thank goodness for it's ability to work in low light b/c it got dark quick…and i wasn't done shooting!  i hope you enjoy these photos, i know we all enjoyed the night 🙂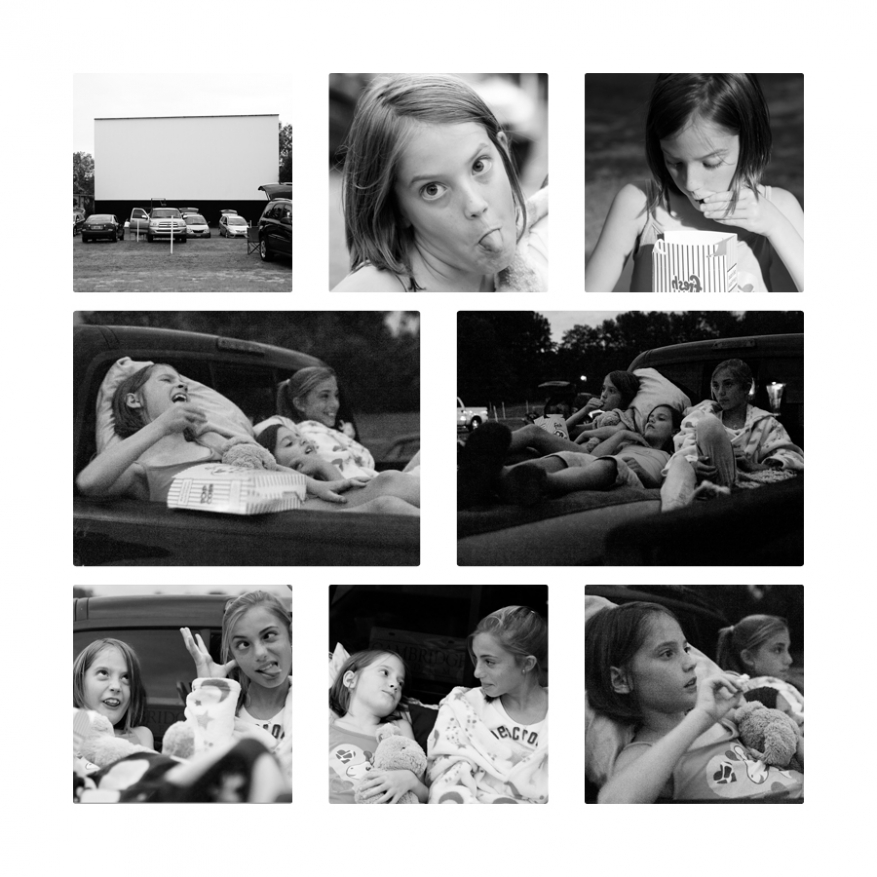 want to see some more great photos from the other photographers in my group? start with phillip island, victoria, Australia photographer cara richardson. then follow the circle around to visit all the fab photographers in our group. if you see something you really like, please leave a comment…we all like a little blog love!