there is a great new event coming to greenwood, sc!  the index journal newspaper is hosting a parents' expo on saturday, september 29th from 10:30 a.m.-3:30 p.m. at the greenwood mall.  the event will showcase the latest products, services, info & advice for parents in a fun, family-friendly environment with exciting activities for children and adults!  some activities will include make and take crafts, a fashion show, door prizes, demonstrations, and best of all…a photo session with yours truly!  I will be at the Expo photographing children ages 6 months (that can sit unassisted) through 12 years, who will then be entered into the Cover Model Contest. The winner will be featured on the cover of the Index-Journal's first parenting magazine, to be published in April 2013!  all the details are below…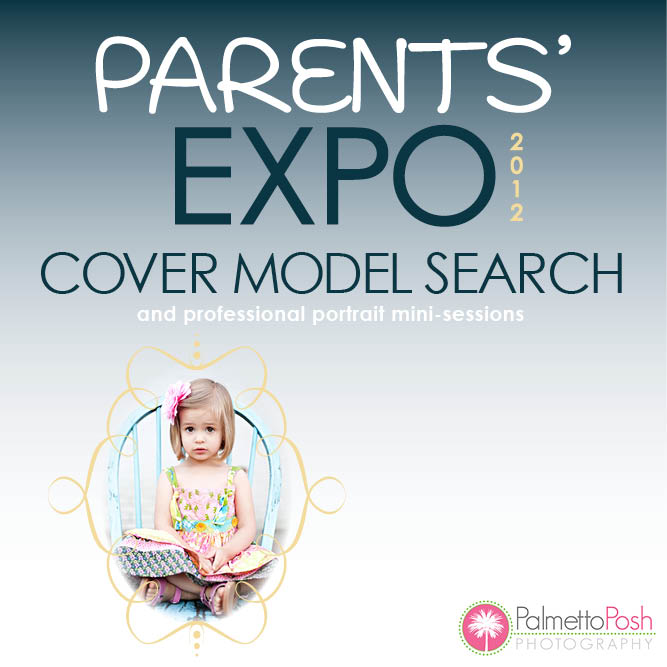 *Photo Sessions are available only on 9/29/2012 at the Parents' Expo.
*Sessions will last no longer than 5 minutes and are first-come, first-served from 11 a.m. until 3 p.m.
*Children ages 6 months (must be able to sit unassisted) through 12 years are eligible.
*Only one child may be in each shot (no siblings, families, or friends).
*To be considered in the Cover Model Search, child must have his/her portrait taken by Amanda Breeden at the Parents' Expo

*There is no charge for the portrait session.
*One, free, watermarked, low resolution digital image of each child will be available
via the Facebook fan pages of the Index-Journal and Palmetto Posh Photography.
*Exceptionally priced print packages will also be available.